It all starts with a Π (Pi)
Π as in 3,14159265
Π as in Πλαταιών (Plataion Str.), number 55
Seeking inspiration in the historical past. Stimulating creativity in the contrasting now. Reigniting the innovative spirit of Athens for the future to come. Π55 is the coworking space that welcomes freelancers, digital nomads, creatives and like-minded professionals.
The building
Neoclassical roots in a contemporary facility. The Π55 building is a modern interpretation of neoclassical architecture, referencing the industrial era.
View more
Highlights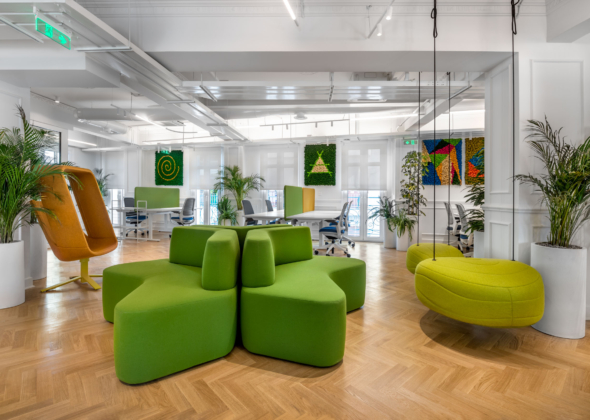 Ergonomic furniture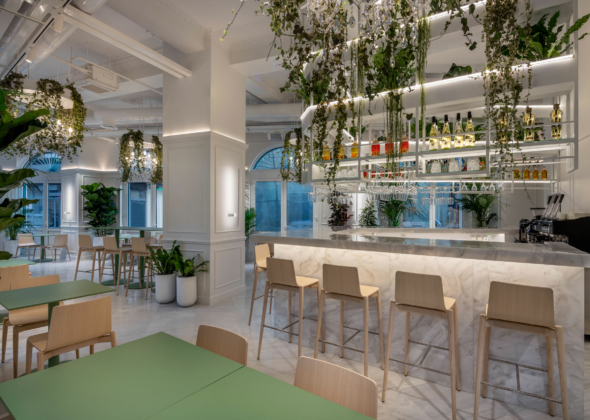 In-house high-quality cafe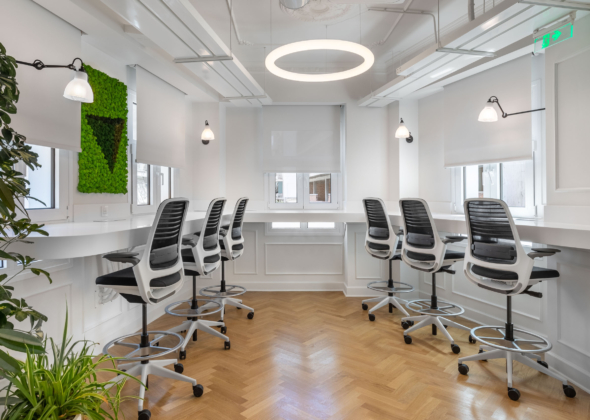 Peaceful and clean space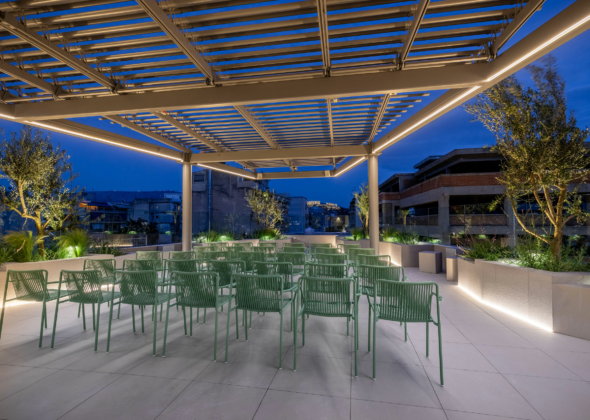 Rooftop terrace with Acropolis view
The past
Π55 is inspired by the historic neighbourhood of Kerameikos. Plataeon Road is part of the ancient route that connected the Dipylon Gate to Plato's Academy, where philosophers walked and contemplated.
The present
Π55 is built with the mission to create a thriving community of tech, business, and creative professionals. Athens is in the spotlight as never before. Π55 is a bright example of what happens with the rebirth of the city's innovative spirit.
The future
Π55 stands for coworking efficiency, hospitality, sustainability and personalisation of offered amenities. It aims to contribute to the Kerameikos community and spark its revival.
Services
Choose your desk plan, be part of Π55's community and see your productivity rise as you take short breaks contemplating the Acropolis from the all-day open terrace.
View more
The Cafe
An ode to 1920's aesthetics, seasonal
savouring, and sustainability
Π55 cafe reflects the timelessness of what it means to "get together" and the efficiency of using technology wisely.
Location
Follow the trail of ancient potters, with the wisdom of ancient philosophers engraved on every stone, and you'll find Π55, located at a prominent intersection in the historic neighbourhood of Kerameikos.
View more